You tube video of Agility Yard March 2014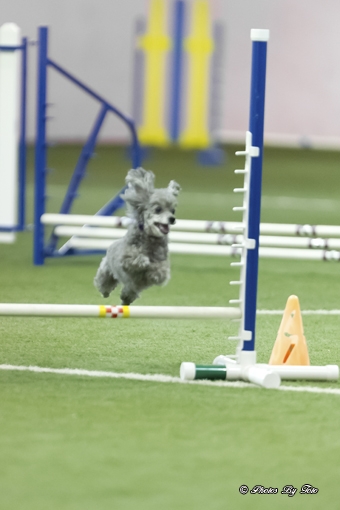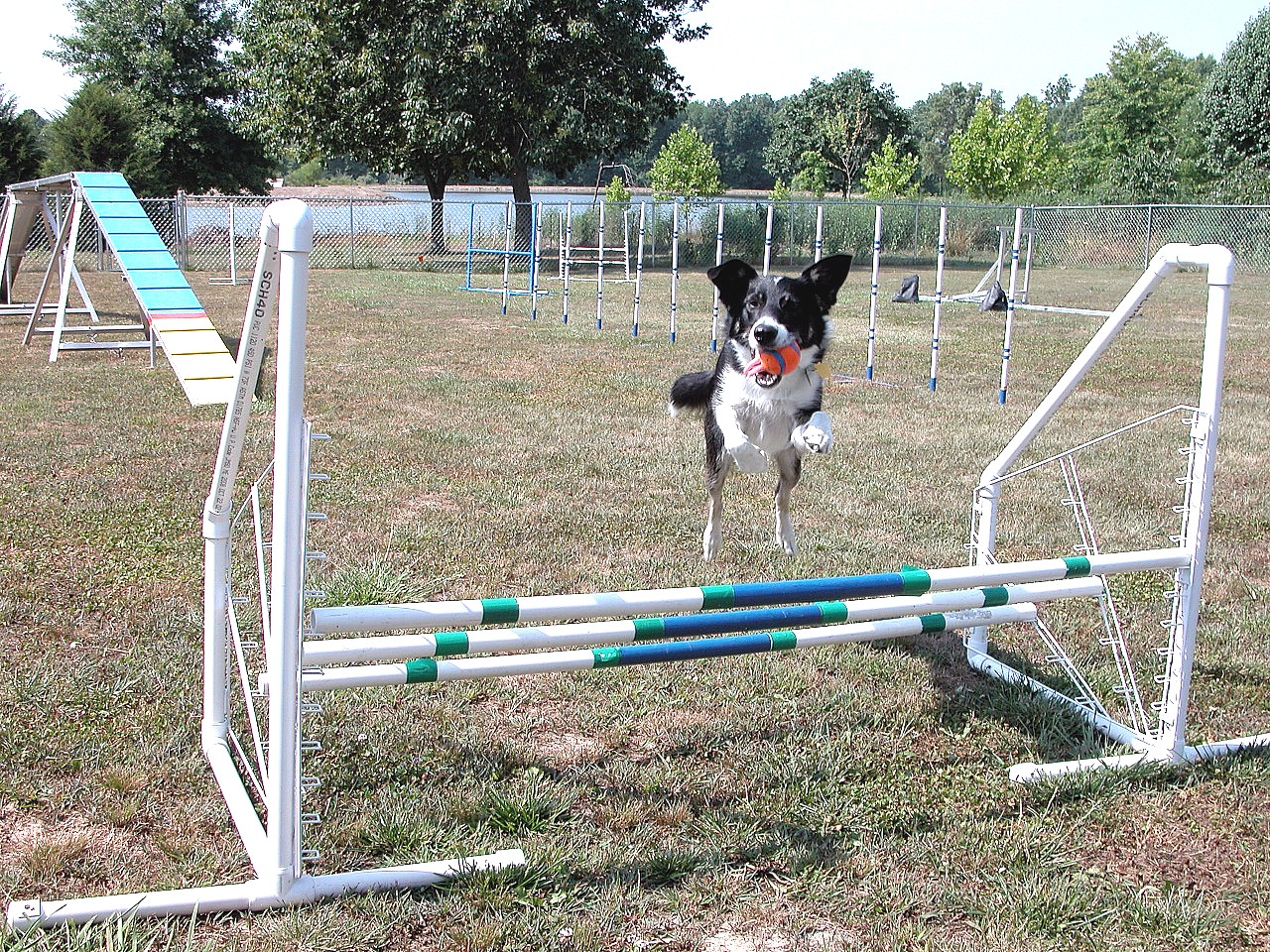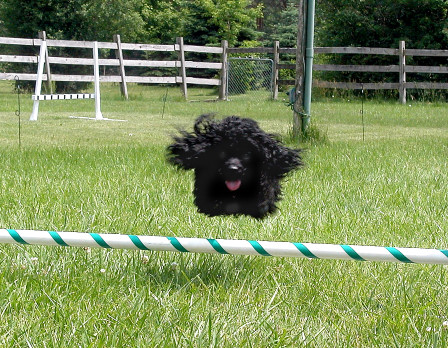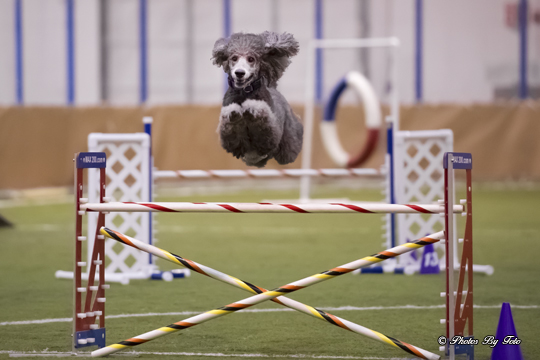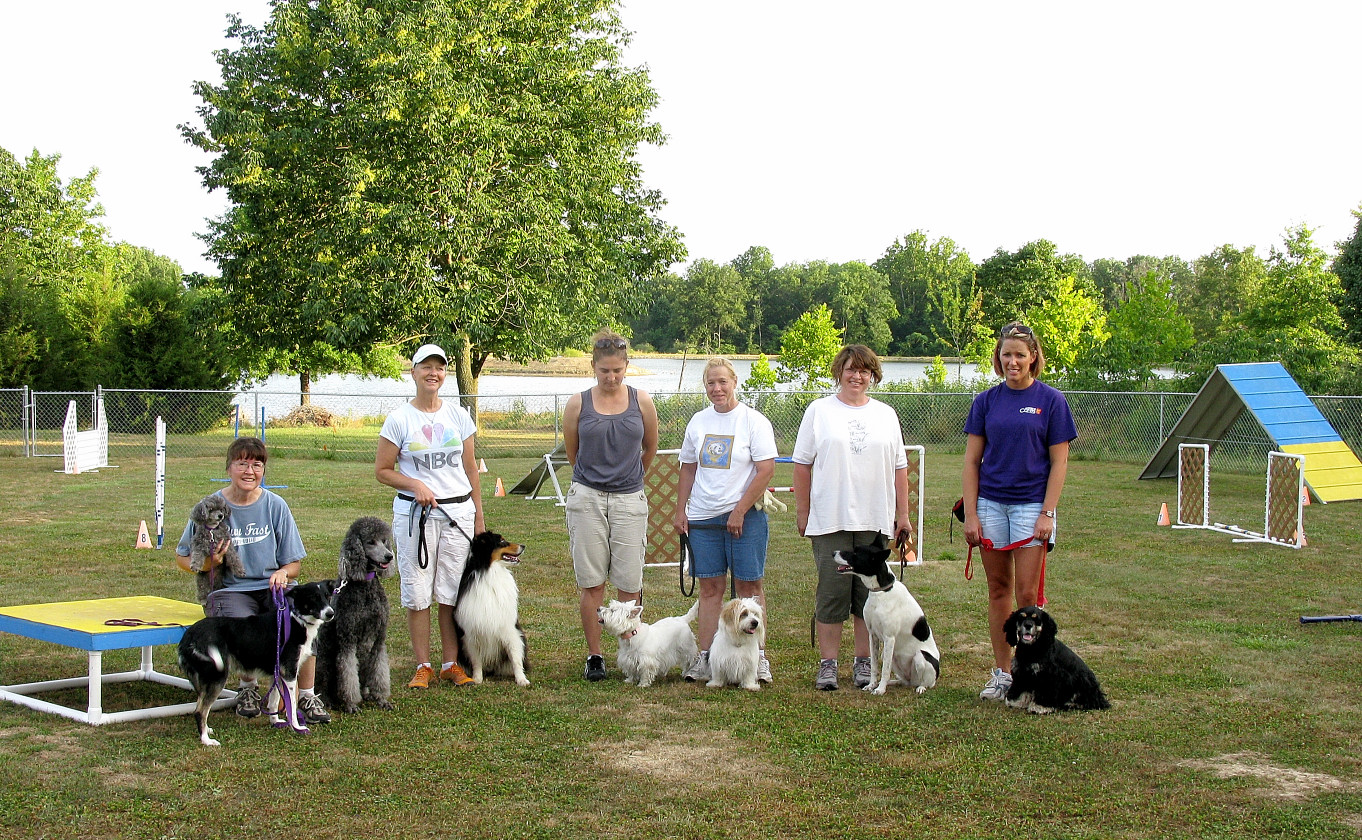 Dog Agility Training - Beginner (Level 1)
Requirement – Some prior obedience training (self taught or class training) and control of your dog, Dog must be 10 months or older, have a reliable recall, sit and stay (even if only for a few seconds.). Level 1 is on Leash if needed, and introduces the handling basics, and agility equipment introduction. If there are any cancellations due to the weather, additional classes will be added.
Liability release req. to be signed before training. First meeting with dog. Shot records due first class. Bring dog, toys, treats, water bowl water for both of you and clean up bags for your dogs. Before starting first session please go to "Student Info" link at the top of this page and print the information needed.
No dogs in season allowed - handler can attend and practice at home what was missed in class.
All classes are held outside on grass, so dress appropriately.
Come 15 minutes early to potty dog and fill out paperwork.
New Group Classes start in March, June & September of every year.
Sessions: 8, Location: De Soto, IL -
Outside on grass, 100' x120' fenced in area.
Fee to College $(check with college), COM Fee to Instructor $20.00
Sign up early, there is a limit to the number of students per class.
2017 Fall Session through JALC -
Meets Sundays. beginning Sept 10th 3:30 pm – 4:30 pm
Weather Permitting ending on November 19th.
Projected schedule: No class: Sept 17th, & 24th
(No class some weeks, schedule given out at first class.)
This class is being offered through JALC.
You will need to register through the college.
John A Logan College, Continuing Education
http://www.jalc.edu/continuing-education/classes (classes, pet care)
If you have questions, please contact Instructor: Carol Ely 618-867-3023
or email – carol@canineteamtraining.com